by Calvin Freiburger on LifeSiteNews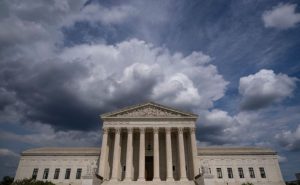 WASHINGTON, D.C. (LifeSiteNews) – The U.S. Supreme Court has extended a temporary hold on enforcing a ruling against the distribution of abortion pills until Friday, to give the justices more time to consider the case.
On April 7, Judge Matthew Kacsmaryk issued an order suspending the U.S. Food & Drug Administration's (FDA's) approval of the abortion drug mifepristone, finding the agency did not adequately investigate its long-term effects. The same day, Judge Thomas Rice ruled that the pill should remain on the market in 15 states plus the District of Columbia.
The Biden administration challenged the ruling, and a three-judge panel of the Fifth Circuit Court of Appeals partially blocked Kacsmaryk's decision, ruling that mifepristone should remain available but keeping suspended the administration's approval of dispensing it via the mail.